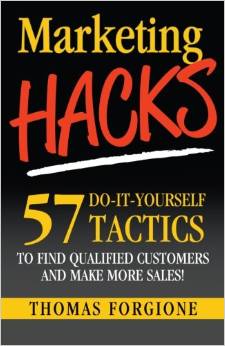 Turbocharge your marketing and attract a flood of interested, qualified customers.
Imagine adding easy to implement tactics that will allow you to attract the "right" customers.
In this book you will learn 57 do-it-yourself tactics that can be implemented immediately into any marketing strategy.
It will help you find customers, sell to them and keep them in your marketing system so you can sell more to them more often.
Share and Enjoy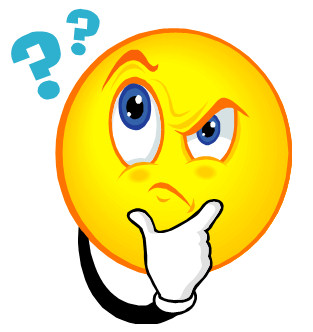 Something we do for our clients is a "Competitor Analysis" as it is crucial to understanding what their competition is selling and how they are achieving their sales, and where they are advertising, etc.
To do your own competitive analysis to see where you should also be advertising and marketing your goods and services online here are a few websites to help you.
www.whatrunswhere.com
www.adclarity.com
www.follow.net
www.adbeat.com
www.adgooroo.com
www.moat.com
If you will be advertising in print, get all the publications that serve your area and create your own clipping folder. Simply clip out the ads of your competitors and write the date on the ad. Then check the publication for at least 3 months to see if they are continuing their ads in that publication, if you see they are you should consider that publication as well.
The theory to this guerrilla marketing technique is that if your competition is still marketing there over and over they must be getting a return on investment. (Providing they are not foolish.) If you are unsure then check for longer than a three month period. Another trick is to call the publication and ask them their rates by run time. In other words, if they have a 3 month minimum you will know soon what's up. (Sometimes the publication will tell you how long the competitor has run their ad but be careful. If they say a competitor has run their ad for over a year with them make sure you ask if they have run consecutively.
If you own a business that traditionally uses coupons next time you go to your mailbox (if you live in the area you serve) don't throw out your coupon magazines and coupon books. Use these for competitive analysis as well.
Don't forget to check the competitions website for information about their products, services, pricing, clients, news, etc. Some might display the places they advertise in. (don't do that.) Then check the publications as described above.
So once you know where they are advertising what do you do.
The first thing is to make absolute sure the website or publication serves your customer profile. Do not advertise anywhere this is not the case. Then you call the media to get your best deal. Then you track your advertising to make sure it is bringing a return on investment. If it's not, all is not lost. Tweak your ad to see if you can generate a ROI. Only if you can turn it around, stay in.
This is a simplified way to do this. If you need help call us at 732-818-0080 and set up your free consultation.
Share and Enjoy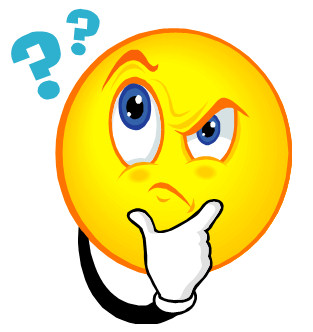 Did you ever speak with a customer and they tell you that they purchased something from another company THAT YOU SELL?
In my conversations with clients, I find that this happens to mostly all of them and it is a problem you could solve so easily you are going to laugh at how simple it is.
The easiest way to take care of this problem is remind them.  When someone buys something from your company you, IMMEDIATELY let them know what you also offer.  If you have an online shopping cart, you could do this with upsell or recommended items tactic but if you do not sell online, you and your staff could simply tell your customers other items that you sell at time of purchase or by communicating with them after the sale.  Taking 20 seconds after every sale will increase your revenue. I don't know what your markup is on your goods and services but I am sure with some simple math you could see how this will increase your bottom line if you only sold 10% more per year by using this tactic.
You could also send a monthly or weekly message to existing customers via email and direct mail or with a blog post. The cost to implement this via email or your blog is so low it is within the reach of all companies and it can be automated!  The message would promote products that the customer has not purchased before but might complement their recent purchase.  Or you could send an educational email letting them know how they can use an item that you sell.  Teach your customers and you will become a valuable resource for them.
In addition, you could create short video snippets with your smartphone describing your products and services, upload it to YouTube and send an email to your customers letting them know.  You could also post it on social media.
This article is an example of how it is done.  It educates you on a tactic that should be part of your overall marketing strategy and below I will tell you all the other things we can do for you to help you increase your sales.
In addition to helping our clients with unique and creative marketing we also offer the following. (We have won many awards for them as well.)
Advertising Creation and Placement (Non-Commission)
Billboard Design
Blog Design
Brochure Creation
Catalog Creation
Corporate Identity Design
Direct Mail Design, Strategy and Mailing
Email Collection and Deployment Strategies
Search Engine Pay Per Click
Label Design
Lead Capture Strategies
Logo Design
On-line and Offline Marketing Strategies
On-line Video Marketing
Product Packaging Design
Radio Commercial Consultation
Sales Force Strategy Consulting
Search Engine Optimization (SEO)
Sign Design
Tradeshow Materials and Booths
TV Commercial Creation and Distribution (Non-Commission)
Website Design
Website Programming
Everything we do is custom.  Never a template.
Discount printing through our vendors. (We negotiate for you.)
So if you are in need of anything just give us a call at 732-818-0080. As always the consultation is free.
If you found this valuable please share it with a friend.
Share and Enjoy
Videos are the hottest trend in marketing today because with video marketing you can tell a compelling story and keep people engaged longer. You can use imagery and music to make it engaging, and maybe it will go viral. Video is a great way to promote your company and its products and services.
You could use video for testimonials and I am sure you will agree, are much more compelling than written testimonials. You could use video for product demonstration as well. Make a talking head video of the owner of the company talking about how great the company is and how much he loves his company and how it can help customers.
You can also video record seminars and you can use videos from webinars and repackage this information and either sell it or give it away for free as content for people to download so they can find out more information about your company.
Video testimonials and off-the-cuff video don't have to be overly produced. It shouldn't look too produced because video testimonials that look overproduced might not be believed. You want to be credible so smart phone quality videos are fine for video testimonials. As long as you can make out who these people are, what they're saying and keep it short under three minutes.
Product demonstrations and how to videos, talking head videos from the President or CEO should be professionally produced with proper lighting and easy to understand audio. They shouldn't look grainy. They should be well-lit. There are many video cameras in the market place that you can use to take a great video.
Great lighting and sound are important. Make sure that you have good lighting with clean, crisp backgrounds. Whether it's produced or unproduced, it should still look good. You need to make sure your video is not too long. If it's instructional they'll watch it, but if it's a sales they might get tired and just decide not to listen to the whole thing thus missing important parts of your message.
Your video should also be thought out before you shoot. You should have a formal or outline script if a how to or talking head BUT NO SCRIPT for testimonials. When shooting video make sure that your personality comes through and you are genuine and honest and likable in all the videos that you do.
If you are using video to promote your company make sure you don't make any sexual, political, racial or religious comments. Don't go off topic, stay on topic. If you go off topic, your viewers will glaze over and they will stop paying attention because if you go off topic they might get bored.
Video Marketing
When you create videos, you can use them in multiple places. Shoot one video and use it in multiple places.
You can turn that video into a blog post by having it transcribed.
You can use it in a PowerPoint presentation.
You can use the transcription in a report that you can sell or give away for free for an email or an address.
You could use that video as part of a compilation of videos that you'll give to your potential customers on a CD before they decide to do business with you.
You could post them on social media.
You can put it on video hosting sites like YouTube and Vimeo.
And more.
Create a business YouTube channel just for your business, not on your personal name, your business name and every time you shoot a video upload it. You should encourage your staff to come up with unique ways to show your products through video.
Make sure that your video is branded. Have your web address and captions on your video, put your logo is behind you on a wall while you're speaking or make sure that your video has a watermark in some places of your company name or what you do, nothing wrong with putting your phone number on it also because this is a promotional video.
You want to have your company information on it, don't forget that. Many companies forget to put their information on it. They feel like they don't want to jam the brand down people's throats but that's baloney. If they're watching their video, they're getting information from you for free, that's the trade off, they're going to see your name, and company name. Don't be afraid. Do it, be bold. Use bold advertising. Meek doesn't work when advertising.
If you have a problem with doing your own videos, you're shy, there are a plethora of actors and actresses out there that you can get to do a video if you want or you might have someone in your employment of the company that would be great at doing a video, they're very photogenic or they speak well. It doesn't have to be perfect, it just has to be done. Video will help drive traffic to your website.
After you do it a few times, guess what will happen? It will become better and better every time you do it, but if you don't do it once, you'll never see it getting better. If it gets the message across to the right customer, you've done your job. Now go shoot some video.
If you need help let us know.
Your comments are always appreciated.
Share the love below.
Share and Enjoy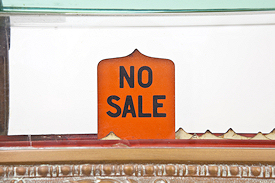 There are many books on the subject of marketing and website design but I just wanted to boil it down so you never take your mind off of the importance of using your website effectively.
A website is NOT something you create and leave to gather cyber dust on the Internet.  Think of it as a living thing that needs to be updated / fed often and in some cases very often.  Your website should be looked upon as a 24-hour salesperson that is working hard for you.  Most companies get into the "yea, we have a website but it doesn't bring in any sales" syndrome because they are not using it properly.
How do you fix a bad website?
Here is a list of things you can add to your website to help you achieve your marketing goals.
Make sure that your website has a method of contact on every page.  This can be a contact form or an image Call To Action (CTA) directing them to a form.  Please remember that most will not fill out a ling form so keep the inputs to a minimum.
Stay away from anything that moves (Flash and jQuery, etc.) that does not add to the users experience.  In other words if the imagery does not DIRECTLY relate to or help in the sales process then leave it off.  ESPECIALLY moving images.
Add video Testimonials and make a prominent Call To Action (CTA) image directing people to the page.  Make sure you have more than three.  You can combine written with video as well.  If you sell many services have testimonials weaved into each service page.
Have a video (Talking head) of the owner speaking about the business and the BENEFITS of doing business with them.  Do NOT bash the competition.  Don't even mention them.  3 minutes maximum unless you are very charismatic and have important stuff to say.
Include case studies of previous clients you have helped.
Use a lot of text.  If you need to elaborate then do so.  If someone wants to stop reading they will.  "It's better to have and not to need than to need and not to have."  Having a short amount of text is like having your salesperson stop speaking after 200 words.  Don't steal copy from other websites and don't use copy that is on other websites even if you have permission.
Include all links to your social media sites you update frequently.  If you don't update them often then leave them off.  Better yet update them often.
Make sure your navigation is logical and place the most important links first.  Sorry, the about the company link is not the most important.
Keep your design consistent.  Keep the logo in the same place on every page.  You never know which page someone is coming in on. If you have a cryptic logo make sure you use a tag line that is descriptive.
Use contrasting color.  The best is white pages with black text.  Use red but very sparingly to make things stand out.
Have a free download or report that your prospects can download.  You can make it so they can only download it if they give you're their email address.  Or if you don't want to take an email make sure it is heavily branded.
A/B Split test your home page often.
Create the website for your customers NOT for you.
Create a blog and blog often.
There are many more things you can do to increase sales.  If you need help just give us a call.
732-818-0080 x 102 or click here to contact us via email.
Share and Enjoy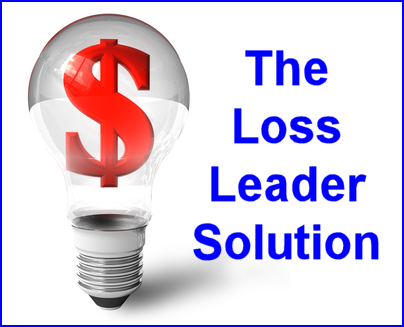 If you are in business you have probably heard of Loss Leaders. Simply, a loss leader is a product or service sold below its market price in an effort to gain a customer. Every company needs to have a loss leader if that company has a lifetime value attached to its customers. In other words if your customer who purchases from you once will buy more from you over time then you should absolutely use this technique to get customers to try you out. Many companies forget about this simple technique. Especially service companies. Keep in mind that marketing to existing customers is cheaper than trying to get new ones.
By the way if you don't think this technique works, for those of you old enough to remember, may I remind you of Columbia House Record Club? Get 50 records or tapes for one cent… Or what about an inkjet printer. One hundred dollars for the printer and forty dollars for each ink cartridge.
How does it work?
When a customer purchases the "Loss leader" (or any item or service you sell) you must do everything humanly possible to get their information. Name, phone, snail mail and email address. (Over 18 only) Once they are in your "Marketing System" you will then market to them other products that COMPLEMENT THEIR ORIGINAL PURCHASE. Within your marketing you will let them know of other items and or services that are not related BUT THIS IS NOT THE MAIN THRUST OF THE COMMUNICATION. You want to heavily promote to your customers things they already like to buy….first.
And the answer to those who don't have complementary products and services to sell to their customers.
GET SOME NOW!
A "Marketing System" sounds complicated but it's so easy you would be surprised. There are many online and offline tools to accomplish this important activity. There are email companies that you can attach to a shopping cart purchase. There are list building appliances to add to your website. All with auto response capabilities. You can also implement internal non-digital procedures as well. The point is YOU MUST DO SOMETHING. There is probably a competitor that is doing this.
Here are some ideas:
Example A
Product A is one in which an "add on" or "upsell" Product B will add value to the original purchase of Product A.
If you are a photographer you could give a social media headshot for a low price and then offer the customer a package plan of photography that they could use in print, etc. This "add on" is not discounted. In addition, it's not over priced to make up for your Loss Leader either. That would be unethical and will come back to haunt you later.
Example B
If you're an Attorney your Loss leader could be an individuals will. They come in, you do their will and you get them into your marketing system.
Example C
You are a transportation company you offer customers a round trip ticket for the price of a one way.
Example D
You are a Dentist and you give your Patients a free cleaning or examination.
For those in retail with a store, place the loss leader towards the back of the store. This forces customers to walk through the store and maybe be interested in buying something in addition. (This is the goal.)
You cannot bring in someone to your business for an item that is advertised and then switch them to another item because this one is "Not in stock" or "unavailable" this is called bait and switch and is illegal. I'm not an attorney so consult with one.
So in a nut shell.
1) Get them in.
2) Make them a happy customer.
3) Get their contact data.
4) Re-market to get them back.
Rinse and repeat.
Do you need help? Call 732-818-0080 x 102
As always your comments are appreciated.
If you enjoyed this article please share it with others.
Share and Enjoy
How's your reputation?
According to Wikipedia
Reputation management is the understanding or influencing of an individual's or business's reputation. It was originally coined as a public relations term, but advancement in computing, the internet and social media made it primarily an issue of search results. Although it is often associated with ethical grey areas, such as astroturfing (the practice of masking the sponsors of a message (e.g. political, advertising, or public relations) to give the appearance of it coming from a disinterested, grassroots participant) review sites, censoring negative complaints or using SEO tactics to game the system and influence results, there are also ethical forms of reputation management, such as responding to customer complaints, asking sites to take down incorrect information and using online feedback to influence product development.
But what does that mean for you and or your company?
It simply means that you should monitor what the people on the web are saying about your company good or bad. When you know what's good about your company through reviews it might be surprising to you. You might have thought your customers liked you for a totally different reason then they are actually commenting on in the reviews. If you do find this is the case it would be a great time to re-evaluate your USP (Unique Selling Proposition)
Of course you might also find out things about your company and its staff that are troubling as well. If you are a popular business you should expect that once in a while you will have a dissatisfied customer. If that customer went to the trouble of placing a bad review you better know about it and address it immediately. Don't forget that once you have addressed the bad review to the satisfaction of the customer you ask them to please update their review. If it was resolved amicably they will usually accommodate your request.
When you receive a bad review the first thing to do is DON'T PANIC! Take a deep breath and re-read it carefully from the customers point of view. Are they right? Did you or your staff do something wrong? If so OWN UP TO IT AND MAKE IT RIGHT. If the problem is fixable address it and make it right on-line. DO NOT HAVE AN ONLINE WAR WITH THE CUSTOMER. DO NOT BLAME THE CUSTOMER. DON'T THROW ANYONE UNDER THE BUS. TAKE OWNERSHIP AND THEN BE EMPATHETIC, ADDRESS AND FIX THE PROBLEM IMMEDIATELY IF POSSIBLE.
If you care about your reputation you will feel the stress of the situation and might look for drastic measures restrain from doing the wrong thing like going in there and writing your own reviews to push that one down the page. Most of the people that use reviews to decide if they want to do business with a company can see through that tactic. In addition, never hire a company that will post fake reviews for your company. The best strategy that I have found is to ask actual happy customers to review your company on-line. Do not compensate them for the review as this would be unethical. Just give them great service. Make them a happy customer. When you receive a good review you should thank your customer publically.
There are many ways to monitor you and your company's reputation. You can hire a company or you can do it yourself. I recommend trying it yourself first. If it becomes overwhelming then think about hiring a company to do it for you.
Here are some great F R E E tools (not an exhaustive list) to help you monitor your reputation (Some might require an account):
Google Alerts: www.google.com/alerts
Yahoo Alerts: http://alerts.yahoo.com/
Bing Alerts: http://www.bing.com/webmaster/help/how-to-set-email-alert-preferences-c73a478c
You can set up alerts with your company name, employee's names, competitor's names, etc. and get a daily email if any results are found on the web.
Technorati – http://technorati.com/
Search thousands of published blogs for posts.
SocialMention: http://www.socialmention.com/
Real-time social media search and analysis.
Whos Talkin: http://www.whostalkin.com/
Similar to SocialMention
Any major search engine.
Search for your company name to see what people are saying about you and what websites you and your company are on.
Let me know if you need any help. As always your comments are appreciated.
Please share the love below.
Share and Enjoy
Maybe it's an inescapable trait of human beings to throw out the old in favor of the new. Cassettes replaced vinyl records, CDs replaced cassettes, and MP3s have largely replaced CDs. But was that really a linear path forward? If so, why do so many vinyl enthusiasts claim that we've never had that kind of audio quality since? People want the newest thing, but new doesn't always mean better. The same dichotomy can be found in the present rush towards digital marketing.
Make no mistake about it, digital marketing is powerful. Your company should be taking advantage of tactics such as email campaigns, a strong social media presence, SEO, and perhaps even PPC advertising. But if you're ignoring tried and true traditional marketing techniques such as direct mail, phone sales, and old media advertising, you could be making a big mistake. Thankfully, this is a choice you don't have to make. The wise entrepreneur spreads his marketing budget over a wide swath of available approaches and will only eschew those campaigns that have failed already.
Combining Approaches
A multi-tiered marketing campaign can be an effective one. Online campaigns can be made more productive by augmenting them with TV campaigns and vice versa. This type of integration can be something as simple as advertising your Facebook page in a TV commercial or running ads for an online contest in the local newspaper. Has there been a general migration towards the Internet and away from traditional media? Of course. But that doesn't mean old media has been left to rot, contrary to what many young up-and-comers believe.
4 Steps to Successful Integration
Always use a powerful Call-to-Action. No advertising campaign—whether in the pages of a magazine or on the front page of Google—will succeed without this.
Create a visual connection. Branding is important in business, but it becomes even more essential when combining new and old media strategies.
Drive old media customers online. Plaster your traditional media campaign with Web addresses, QR codes, and other incentives to look you up online.
Use custom landing pages for testing. By using individualized landing pages, you can easily test your marketing campaigns and ensure that you aren't throwing good money after bad.
Share and Enjoy
The problem with every door direct mail from the US Postal service is that you are still gambling. Every Door Direct mail is still mass marketing NOT hyper target marketing. (Even if it might look this way.) Let's say you are a plumber and you want to target a specific postal route because through a site evaluation you have determined the people living in houses in this area are your market. The truth is that this is gambling and will ultimately cost you more money.
What if in a community of homes of 300 only 100 are actually the customers you want to call you? Should you spend the extra money just in case? NO. Wouldn't it be better to know exactly who is living there? If they are still in the home? And the biggest question ARE THEY THE BEST PROSPECTS? YES!
Did you know that some pre-sorted first class direct mail runs about .30 – .40 per piece? That's not 0.16 but there would be much less waste as you would be hitting only the qualified prospects.
Now this is just for companies targeting Consumers NOT businesses. It's worse if you are B2B as Every Door Direct Mail does not give you an option to mail JUST to businesses. You have to choose Business and Residential. And that for sure is going to cost you money.
Ask yourself these questions.
Who is my customer?
What is the message I want to present to them?
Where do they live?
How do I get my message to them?
What media should I use?
Give us a call and we will answer all of these questions and more.
As always your comments are welcomed and appreciated.
Share and Enjoy
Everyone thinks that word of mouth is the best form of advertising. In fact, many companies have made money solely via word of mouth referrals. However, putting all of ones eggs in the word of mouth basket is not wise.
In business you need to make sure that you are constantly exposing new customers to your business on a consistent basis. You do this by implementing the proper marketing techniques in the right, targeted, advertising mediums. When you combine these efforts to generate new business with strategic programs designed to grow word of mouth revenue you will not suffer as many lows in your revenue stream and will enjoy a steadier cash flow.
If you think Social Media is the best answer think again.
It is important to increase your social media efforts to keep your brand and message in front of your targeted market however a New Jersey based research firm the Keller Fay Group, surveyed over 32,000 participants and found that 91 percent of respondents' information about brands came as a result of in person conversations or over the phone.
BUT only seven percent of word-of-mouth conversations about brands occur online.
I know you thought it was more. Everyone does. But think about it. In your Facebook or twitter stream how many of your friends actually say "go check out this company they're great!"? Not many. How many times do you do it yourself? Once a month maybe? So in reality a small 7 percent are learning about your company on social media. But that is something to grow on.
So what can you do online to create some buzz?
Make sure you do things on-line that allows people to take the conversation off-line. (And make sure everyone in your company is in the customer retention business.) You could create an interesting video and place it on YouTube. You could create a survey that can be shared on-line and discussed off-line. Make interesting images that can be printed with your product in use. Whatever you come up with the most important part is to make sure that people with influence see your efforts.
As always your comments are welcome and appreciated.
Share and Enjoy